How To Draw People's Facial Expressions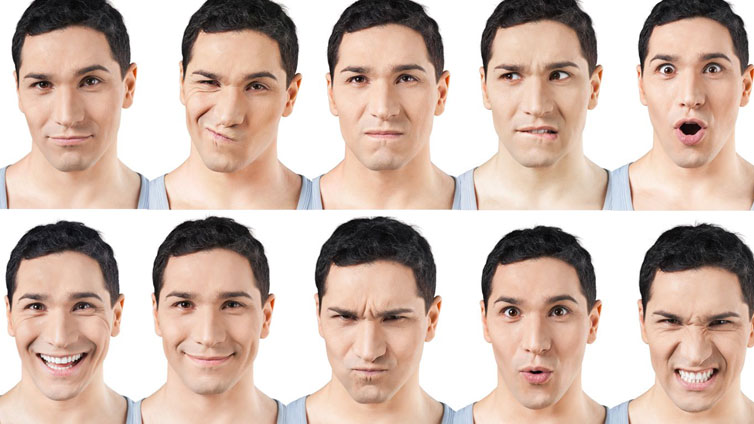 Dear Drawing Enthusiast
You can change the expressions on your face without changing your emotions (by acting) but don't you wish that drawing facial expressions was just as easy?
Well, with practice, you will see that it is just this easy and a LOT of fun to try but most people don't find this out on their first attempt.
They struggle with getting the right proportion from real life onto paper and this is what makes drawing facial expressions a hard topic to master.
But did you know that most facial expressions can be easily made by changing the size, shape, and relationship of eyes, nose, and mouth and other parts of the face such as eyelids and eyebrows?
And when you move the shape and position of one feature, it affects everything else. Nothing stands completely on its own.
Here's A Simple Way To Make Sense Of Facial Expressions
It is a great idea to start studying people's faces whether you want to be a cartoonist, illustrator or simply get better at drawing.
Take a sketchpad with you at all times and when you see people's faces change in emotion, draw what you see.
And this includes studying your own face in the mirror as you make silly and crazy faces. This is a lot of fun and is a good drawing exercise for beginner artists.
We can help you even further…
We have been working together with an established artist who knew she wanted to be an artist since the age of 5 and has worked towards that ever since.
She has attended University to earn a double major in art and speech and is currently a signature member in the Northern Hills Watercolor Society.
This is where she keeps up on art education by attending workshops and works as an illustrator for children's books.
We have teamed up together to create "Facial Expressions Mastery".
This Is What You Need To Transform Your Facial Expression Drawings
The good news is that Facial Expression Mastery is generously illustrated showing you step-by-step how to make your drawings facial expressions look life like.
With clear (and fun) instructions on how to draw … you'll learn at your own pace in the comfort of your home.
You get 10 high definition videos with simple and easy to follow written instructions so you know exactly how to make your drawings jump off the page.
Check out what is included inside Facial Expression Mastery….
I'll Also Throw In This Additional Bonus
Monthly Portrait Magazine
As part of your order I'll also provide you with a 7 day free trial to our latest 'Monthly Portrait Magazine' subscription.
Each month you'll receive a brand new edition send straight to your email.
Portrait drawings range from portraits to charcoal to colour pencil, shading and more.
You'll also learn how to use different mediums such as water colour portraits, pastel portraits, charcoal portraits as well as different shades of pencil and much more.
Normally this costs $129 for a year but as part of your order I'll give you a FREE  7 day trial to the subscription (which you can cancel at any time)
If you enjoy the magazine  (which I'm sure you will), simply do nothing and our systems will automatically charge you a discounted rate of just $9.95/mth.
You can cancel at anytime and there is no risk or obligation on your part.
Secure Your Copy Now & Get Started
60 Day Money Back Guarantee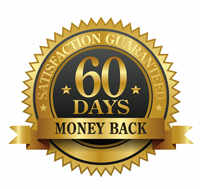 All my customers know that I go the extra mile to make them happy. And you will get the same personal service.
So if you aren't happy with anything at all within 60 days … just contact me at info@portraits-made-easy.com and you'll receive a full refund on course promptly!
I really like the way you guys teach! Very simple and easy for me to follow along with. Great site and highly recommend it to others.
I enjoy the clear and thorough explanations! Keep up the great work and looking forward to your next course!
Click the "Add To Cart" button below, fill out your information on the next page, and then once the order is successful, you'll be able to download the tutorial to your desktop.
If you select the hard copy, it will be packaged and sent to your postal address within the next 24 hours so you have a master copy on file for life.
We also provide you with the online version (incase you have troubles downloading or the files are too big) so you can view it online on ANY device and / or take it with you when you travel.
It's that simple! Just a few minutes from now you'll be viewing your first lesson.
Being able to draw realistic looking images that look as though they are jumping right off the page is now something you can learn with the help of Facial Expression Mastery.
Forget boring art classes or thick books because we give you the need to know information with video to make learning easier and fun.
Anyone and everyone needs to know how to add perspective to their drawings and whether your 14 or 74, its all in the technique and we provide you with this.
Well, with that said… all set to begin? Grab yourself something to draw with, something to draw on, and let's get started!
Warm Regards



Chris Elmore
Portraits Made Easy
P.P.P.S. If you're wondering if our course works on a PC or MAC … the answer is BOTH! On the next page you can download either PC version or MAC version as well as view it online. Combined with our full 60 day money back guarantee … you really have nothing to loose and everything to gain.